Ahh, the end of the year is upon us (thank goodness) which calls for my blog post all about my favourite books of 2017.
I must admit, 2017 has been a bit of a *cough" shit *cough* show from the beginning. However, my reading year hasnt been too bad. Overall, I read a grand total of 71 books – which I am really proud of considering I only set my reading goal to 50.
This list was so hard to put together, I found it harder than doing my personal statement for university! It was a bit of a struggle for me because I did read some fantastic books this year. So without further ado, these are my top 14 books of 2017:
14. The Caller (Robert Hunter, #8) by Chris Carter.
It was my boyfriend and his Mum who introduced me to Chris Carter's books. These books really started off my love for crime/mystery novels and I hope to read more of them in the new year. This book out of the eight of the series, has to be my favourite. I was anticipating it so much, I had it pre-ordered (which I never do!) and when it came I squealed with excitement at the post man, which he has never looked at me the same since. These book are so gruesome, but in the best way possible. They keep you really intrigued and before you know it, you've read the whole book in one sitting. I couldn't have completed this list without at least one of Chris Carter's books on it.
13. The Raven Boys (The Raven Cycle, #1) by Maggie Stiefvater.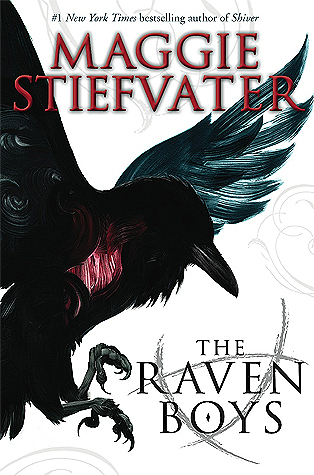 This series was on my TBR pile for ages before I finally picked them up. I don't know why I put them off for so long, but I am so glad I picked them up this year. These were the books that got me out of a bad reading slump towards the beginning of the year, and I will forever be thankful for them. I adore Maggie's writing, and the characters that she creates. These characters are so dear to me now, and I honestly cannot wait for the next books to be released. I need more of Ronan so bad!
12. Stalking Jack the Ripper (Stalking Jack the Ripper, #1) by Kerri Maniscalco.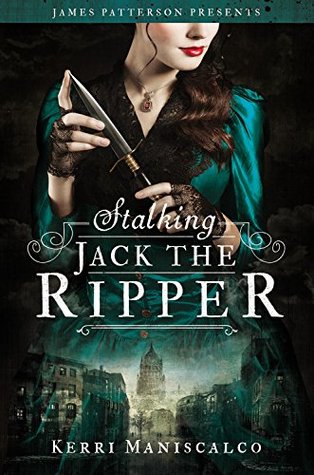 I think I bought this book on a whim just after it had been released. I didn't really know anything about it, just that it was a mystery novel and I had been in a really big crime and mystery kick. I am so glad I picked it up. Audrey-Rose is one of the most interesting characters I have ever read about, and I love that she does what she enjoys, despite what others think. The big reveal at the end did surprise me, too, which I wasn't expecting to be honest. I absolutely adored this book, and I couldn't not have put it on this list.
11. The Gentleman's Guide to Vice and Virtue (Guide, #1) by Mackenzi Lee.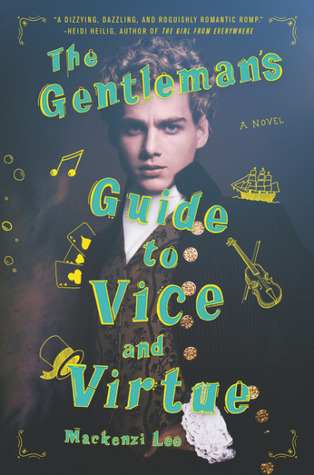 As most of you know, I am not a big contemporary reader. I will rarely pick up a book from the contemporary genre, but can I just say that I am so glad I gave this one a shot! The characters were my everything, the romance in this book was the cutest and it also introduced me to one of my favourite characters of all time; Felicity. I cannot wait to read the next book in the series, and I will be buying it as soon as it comes out. I am so happy to hear that the next book will be based around Felicity and her adventures – I am so excited!
10. Milk and Honey by Rupi Kaur.
Again, poetry is not a genre that I pick up often, and Milk and Honey was my first ever poetry book. This poetry book is so beautiful. It deals with some very hard subjects, which some hit too close to home, but despite that I really enjoyed the journey throughout the book. I see Milk and Honey as a book that described a lot of trauma, but then went on to talk about recovery. It gave me so much hope.
9. The Name of The Wind (The Kingkiller Chronicles, #1) by Patrick Rothfuss.
This book took up a lot of my days. I think overall it took me just over a month to read? But that is absolutely fine because this fantasy book is everything I could have ever wished for. Kvothe is a really interesting and has a lot of baggage, which we go on to experience why he is like it during his stories. Even though it took me a while to complete, and did put me in one hell of a reading slump, I still thoroughly enjoyed it and would recommend it to anyone.
8. If There's No Tomorrow by Jennifer L. Armentrout.
Honestly, how could I have made this list without mentioning one of my favourite authors of all time? Jennifer can honestly do no wrong, and I read so many of her books this year but I thought I'd narrow it down to just one, and this one had to be it. The message that this book brings is so important, and is something that sadly happens in day-to-day life around the world. I believe if more people read this book, it would decrease it happening, even if it's just a little bit. This book is so important so please, everyone, please please please read it.
7. A Court of Wings and Ruin (A Court of Thorns and Roses, #3) by Sarah J. Maas.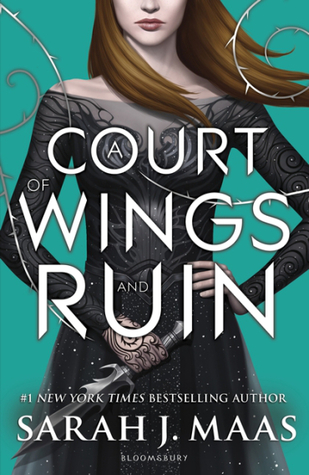 Sarah is another favourite author of mine that can do no wrong. I fell in love with the series in book one, and I loved each book more and more. A Court of Wings and Ruin broke my heart, as I had to say goodbye to all the characters I fell in love with. However, it was a brilliant conclusion to a fantastic trilogy.
6. Turtles All The Way Down by John Green.
I must admit, when I heard that John Green was releasing a new book, I was very excited but also quite wary. I loved The Fault In Our Stars, but disliked his other works. However, TATWD surprised me – in a good way! I loved the portrayal of OCD – as someone who works in the mental health sector, I see different mental illnesses every day, and I can honestly say that he portrayed it perfectly. I really enjoyed the mystery surrounding this novel, I enjoyed it so much I read it in one sitting. John Green is back on my favourites list!
5. Daughter of The Burning City by Amanda Foody.
Daughter of The Burning City was a book I had been anticipating for a while – and for good reason! This book had, again, a mystery element to it. The big reveal at the end really surprised me, and I was gaping at the pages for the last 50 of them. Despite it being quite a small fantasy book, I felt such a connection to the characters and found myself being rather upset when tragedy struck. I am anticipating Amanda's next release: Ace of Spades so much. I fell in love with her writing and need more!
4. Lord of Shadows (The Dark Artifices, #2) by Cassandra Clare.
Lord of Shadows broke my heart. That's all I can really say without starting to cry. Cassandra is just magical. Her world building and her characters are what makes her stories perfect. I just love her. I don't want to say much more about this book because I don't want to spoil anyone. Just please, go and read it.
NOW WE'RE DOWN TO THE TOP 3! HERE WE GO…
3. They Both Die At The End by Adam Silvera.
Adam Silvera is another new addition to my "favourite authors" list. I first read History Is All You Left Me, which I gave a rating of five stars, but then I read this book and I (somehow?) found it even better. This book broke my heart into tiny little pieces, I cried for hours after finishing it, and I didn't know what to do with myself. My whole family were looking at me like I was insane whilst I sat there crying, holding this book to my heart. It was quite embarrassing, really, but the book was so worth it.
2. Our Dark Duet (The Monsters of Verity, #2) by V. E. Schwab.
This book changed my life. I am not even joking. I read This Savage Song and really loved it, but I was not expecting Our Dark Duet to effect me and my reading how much it did. I had such a connection to these characters, the world and Victoria's writing that this duology is just not enough – I NEED MORE. I need more of August Flynn and I NEED IT NOW. Someone, please send help.
1. Siege and Storm (The Grisha Trilogy, #2) by Leigh Bardugo.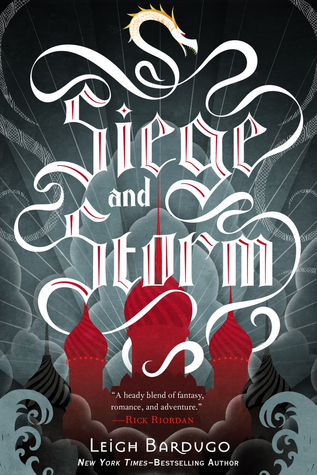 I cannot believe that the second book in a trilogy has made it as my number one book of the year. I really thought that it would be Ruin and Rising at my top spot, but I just really enjoyed Siege and Storm more. I don't know why I find that weird, I just do? But ANYWAY, I picked up the Grisha trilogy because I really wanted to read Six of Crows. However, this whole trilogy blew me away, put me in a reading slump, and I have only just begun Six of Crows now, 1 month after. This trilogy put me in one hell of a reading slump, but I am not even angry at it. This trilogy, again, changed my life. Seriously. Leigh Bardugo is Queen. I am not going to go into the plot, as I don't want to spoil anyone, but everyone please read these novels. I promise you, you will not regret it.
There you have it! My favourite books of 2017. What were your favourites? Let me know in the comments!
Happy reading!
Demi // firstpagewonders
xx
Follow me on my social media:
NO PICTURES BELONG TO ME